Awhile back I posed the question on my Facebook…what kind of topics would you like me to post about? Writer's workshop and Lucy Calkins especially were by far most requested! I shared earlier in the school year that it wasn't like I didn't "like" writing in my previous years, but this year I just fell in LOVE with teaching writing! Lucy Calkins was a big part of that. Now, before I start rambling more about writing…please know I am not paid or endorsed or given anything etc etc etc from the Lucy Calkins entourage. These are just my thoughts on the program!
I know that I have a lot of first grade readers as well so I for sure wanted to provide you more insight on Lucy Calkins in first grade! So, I teamed up with one of my first grade teachers, Ashley Klein! We will start with her……
First Grade Writing with Lucy Calkins
Do
you want your students to LOVE writing and write stories that will blow you
away? That's just what the Lucy Calkins
writing units will do! I am amazed at
what my 1st
grade students are capable of writing as they learn new author craft moves and
techniques.
In
my classroom, the students all have a red writing folder with a green (Still Working) label on the front pocket and a
red (Finished and Ready to Share) label on the back pocket. This is an excellent way to organize student
work, especially when we get to the big informative unit and they are collecting
research and writing rough drafts.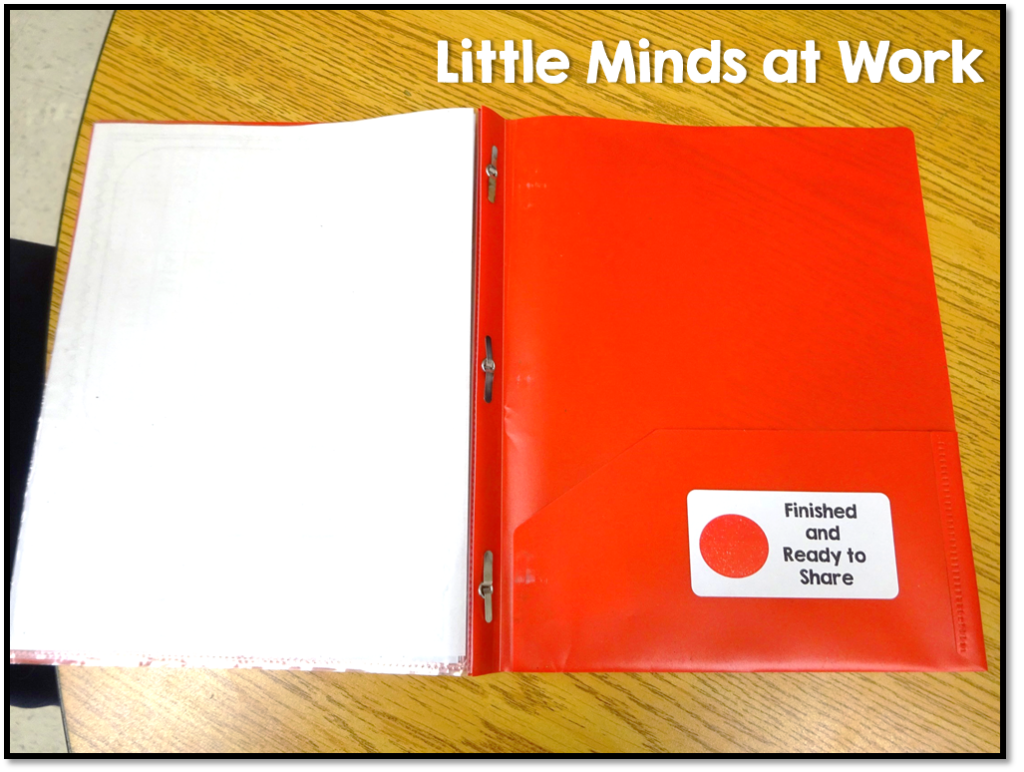 As
the 1st
grade team paced out the writing lessons, we found that most lessons are very
"meaty" and need two days to teach.
Therefore, on the first day, we teach the lesson, let the students
write, then have them come back and share with their partner. On the second day, we teach the mid-workshop
lesson and the lesson integrated into the share session, let the students
write, then share with a partner or whole group.
The
narrative writing unit helps students successfully plan their writing and
encourages them to make their characters talk, move, and show feeling while
also adding specific details to their illustrations. I LOVE this unit!! It is amazing to see how their writing
changes from the beginning of the unit to the end of the unit. I often found myself asking the students to
"show me how they moved, I'm having trouble picturing it" to get the students
to write using more detail.
As we
learned about different author craft moves, I would ask the students to share
their writing with their partner to see where they could add an author craft
move. As I was "eavesdropping" on many
conversations, I heard "I'm having trouble picturing how you walked to the
concession stand." The student quickly
responded by stating that he speed walked to the concession stand so he would
not miss the race because they were about to start. I LOVE hearing them read their writing and
help each other through the revision process.
During
the informative writing unit, students learn how to organize information into
chapters within their story booklet and conduct research. This is a very challenging concept for 1st graders to understand and
definitely takes A LOT of teaching and re-teaching. As the unit begins, students are instructed
to pick a topic they know a lot about and write a research report. Some students are very successful with
this. However, as we all know some students say they know a
lot about something, but they really don't.
It is very challenging for students to write a report about a topic they
know very little about.
Therefore, we
decided to change this unit up a bit and give the students a research topic,
such as jellyfish, and give them research materials (booklets, diagrams, and videos). This definitely helped the students learn how
to collect research, underline/highlight important information, and organize to
write an informative report. We used
this along with teaching the
informative unit
session.
As I was teaching this unit
and looking ahead, I also noticed writing introductions and conclusions is a
very short unit towards the end of the writing unit. Therefore, I decided to teach my students how
to write introductions by teaching a lesson on "How to Hook Your Reader" before
we got too deep into the informative writing unit. The students really caught on to this and
loved beginning their reports with sound effects and questions to "hook" the
reader into reading their story.
It's time for 2nd semester and the Opinion unit to begin! I am very anxious to see how students persuasive writing blooms throughout the unit! We will also do Part 2 of Narrative writing! Below are some of our anchor charts!
Narrative anchor charts…
I also shared a couple of times this year but might as well not leave on this post….my writing folders! Each of my kiddos have writing folders! I set these up over the summer and they were one of those few summer ideas that actually work out IRL! Ha! Anyway, I keep extra writing paper, current writings, alphabet chart, and sight word list in the kiddos' folders.
You can download these sight word lists directly below!
We are currently between two consecutive narrative units and our first informational unit! We will start informational writing after we return from MLK day. We've welcomed this little break in between with reviewing some important narrative concepts!
Next week we will start out next unit in informational writing! I whipped this up a couple of weeks ago and will be placing them into our work on writings after we begin the unit! You can download this freebie by clicking below!
I tried but I am positive I have missed something important you would like to know! If so please comment below or email me at taradc87@hotmail.com. Have a great week!