Let's Chat Numbers to 20!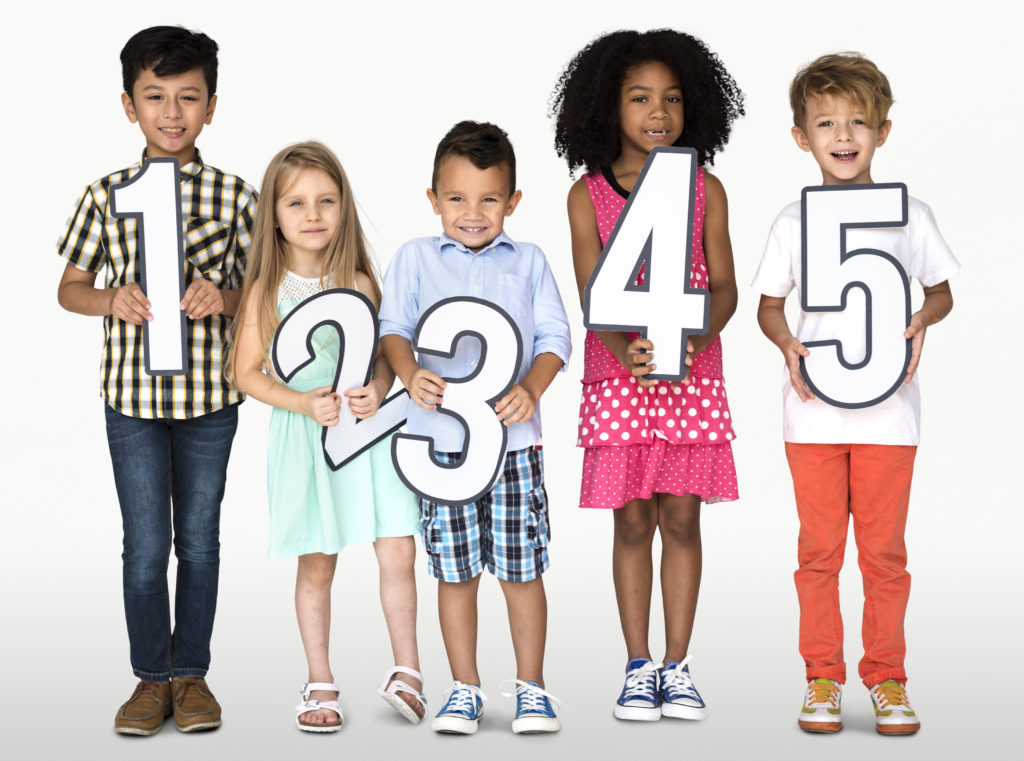 Happy weekend and happy you-made-it-to-October feeling! We all know once it ticks over to October we are smooth sailing…. or maybe closer to that smooth sailing! Today we are talking all things numbers to 20! Teaching numbers to 20 can be a little like a roller coaster! In general, kids are really great about identifying numbers within 5… and can get to 10 with little support. However, it can be those "tricky" teens that really stump them! A lot of times the students that struggle with teen numbers are struggling because their lack of number sense! That's why I have embedded number sense and hands on number work into all of my programs!
In today's post, I will be sharing ways to get your kiddos learning numbers to 20 in hands on ways! Let's check out this first easy and SIMPLE number sense activity. For this hands-on activity you'll just need some muffin liners, muffin pan, pom-poms (or other manipulative), and fine motor tweezers! The kiddos will work on one-to-one counting by counting out the correct number of pom-poms! If you are very early in the year you could color 2 circles, 3 circles, etc…that way the kiddos are not relying on identifying the number.
Ten frames, ten frames, ten frames! They are a proven way for kiddos to "get" numbers! I used to only pull out my ten frames when we went to teen numbers…nope not any more! We use our ten frames from the get-go! You can snag these cards and ten frames HERE!
How about a little bean spill? For this activity the kiddos use the number cards and fill the empty water bottle or bowl with the correct number of beans! Easy, cheap, and effective!
At the beginning of the year we are doing a lot of exploring with manipulatives so you can pull out the number cards and have kiddos pull out that many! Again, at the start of the year your kiddos might not be able to identify the numbers so you can give the kiddos dot cards or ten frames to count and then pull out that many to match! Download the number cards HERE.
Ten frames are a VITAL component to number sense! Below is a list of fun and quick ten frame games. This list could also be printed for parents or helpers! Download the ten frame games sheet ***HERE***
I also have the larger ten frame, number cards and mini 10 frames in this easy download ***HERE***
Roll and cover game are LOVED by the kiddos! This sheet mixes ten frame and numerals for extra practice. Click ***HERE*** to download the Roll and Cover board!
How about some fun + engaging number review sheets! These sheets have built in number sense! Don't worry that the cover is Halloween themed –it was a Halloween freebie! The pages aren't Halloween. Click ***HERE*** for the freebie number sheets!
As the year progresses we work a lot on number sequences and missing numbers to build up number sense! These review strips are a quick and easy way to review! Click ***HERE*** to download the strips!
Do you have a vertical number line on display in your classroom? My students showed such an improvement in their number sense of more and less using the vertical number line! It was also a powerful visual for how many more/fewer! What's crazy is it makes sense! For young children when we say the number goes "up" what does that mean… when they see it on a traditional number line it looks like it's going over and not up!
Click ***HERE*** to download the vertical number line cards!
Another fun and exciting way to work on the numbers to 10 but in a FUN way is with a craftivity! These adorable number sense flowers allow the kiddos to show their number sense of the number they choose but in a fun way! You can download this number sense garden freebie ***HERE***
What if you're working on numbers to 10 but some kiddos already "know" those letters? I get a lot of comments and emails from teachers wanting to know how extend numbers to 10 for their students that already know those numbers! It's really easy to say…"Oh they know their numbers to 10 so I'll move on!" I caution you to notice carefully the difference between knowing numbers to 10 by simply identifying them and TRULY knowing their numbers to 10. Truly having number sense to 10 would be they can tell you what number is more, less, 2 more, 2 less, and be able to explain that number in detail… that would be using their words like, "I know 5 is more than 2 because when I count …5 is 3 more than 2." Below I will be sharing some fun ways to really hone in on those numbers to 10! Up first is compare the deck! You can also snag them for free ****HERE*****! You'll notice that these cards aren't your typical deck of cards… they offer the assistance of a ten frame for the students to compare with! You will want to make sure you are not only allowing the card that is "more" to win… but also play where the card "less" wins as well. Have students not just lay out cards and grab the set that is more/less. However, they also both need to participate in a math talk about the cards. "9 is more than 3… do you see with 9 there is only 1 missing dot!"
You can also build sets to show comparison! Allow the students to use blocks or snap cubes to model comparison! For kiddos visually seeing "math" is so crucial! We we give numbers orally it can be difficult for our struggles! Give them a visual and allow them to "see" those numbers!
I hope you enjoyed this ideas for building up number sense in your classroom for numbers to 20! I have also created amazing resources for number sense like my KinderMath Number Sense Games packet, KinderMath Curriculum, and the Kindergarten Guided Math Curriculum!

However, I recently created a program JUST for numbers to 20! This packet is called The Numbers Curriculum! It contains lesson plans, printables, INSTANT center mats, songs, posters, sorts, centers, hands-on tasks, AND MORE! It truly is a comprehensive program designed with little learners in mind! Check it out below! PS. IT'S ON SALE RIGHT NOW! WOOT!
What is The Numbers Curriculum?
Thanks so much for showing interest in my Numbers Curriculum! The Numbers Curriculum is designed with preschool and kindergarten teachers in mind. The Numbers Curriculum offers 2 lessons per number for a total of 40 scripted lessons. However, the material can easily be expanded over a longer academic period. The idea of The Numbers Curriculum is you can completely transform your math block teaching with FUN and engaging, yet still rigorous, lessons. The Numbers Curriculum is completely comprehensive, so the only thing you'll need to add in is a few hands-on items/manipulatives!
Here is a quick breakdown of what you get:
What is included in The Numbers Curriculum?
Detailed lesson plans (2 lessons per number – 40 total)
Songs/poems for each letter (1 per number)
Number teacher mentor texts (1 per number)
Number chant posters (1 per number)
Strokes mini booklets (1 per number)
Aligned center mats (1 per number)
Interactive notebook activities (2 per number)
Numbers centers (10 included)
Numbers Hands-On Tasks (10 included)
Handwriting Tasks (10 included)
Handwriting helpers
Number poster
Numbers assessment
One of my favorite parts of the Numbers Curriculum is the custom mentor texts! The mentor texts are included for numbers 1-20! It's SO tough to find texts about numbers that are truly kid friendly!
The Numbers Curriculum also comes with a numbers assessment! The assessment is included in a numeral version and ten frames (number sense version).
The Numbers Curriculum contains 10 centers for the numbers!

What centers are included in The Numbers Curriculum?

Center #1: Discrimination Cards
Center #2: Linking Cards
Center #3: Cover-It Boards
Center #4: Read, Build, Write Mats
Center #5: Puzzlin' Mats
Center #6: Number Order
Center #7: Tracing Cards
Center #8: Match-Ups
Center #9: Sort Mats
Center #10: Roll and Cover
The Numbers Curriculum also contains 10 hands-on tasks for the numbers!
What makes the numbers curriculum unique?
The Numbers Curriculum is teacher-created, kid-tested, and most importantly kid-approved! The Numbers Curriculum takes away that monotonous way of teaching numbers which students sit and listen to the teacher TEACH. Instead, the Numbers Curriculum encourages guidance from the teacher while the students EXPLORE and LEARN numbers through hands-on and engaging activities that utilize all modes of learning.
The Numbers Curriculum is made up of 40 instructional days but can be adjusted to fit your classroom needs. The curriculum includes lessons, songs, centers, exploration tubs, and an assessment piece as a way to ensure student growth.
These are just a few highlights you'll see using the Numbers Curriculum:
** Kids…TALKING about numbers
** Manipulatives and hands-on material
** Fun and engaging learning experiences
** Multisensory learning approach
The Numbers Curriculum is currently on sale so it makes it a great time to snag it! You can grab it **HERE** !
Thanks so much for stopping by and reach out with any questions you might have on number sense, numbers to 20, or The Numbers Curriculum!

XO- Tara