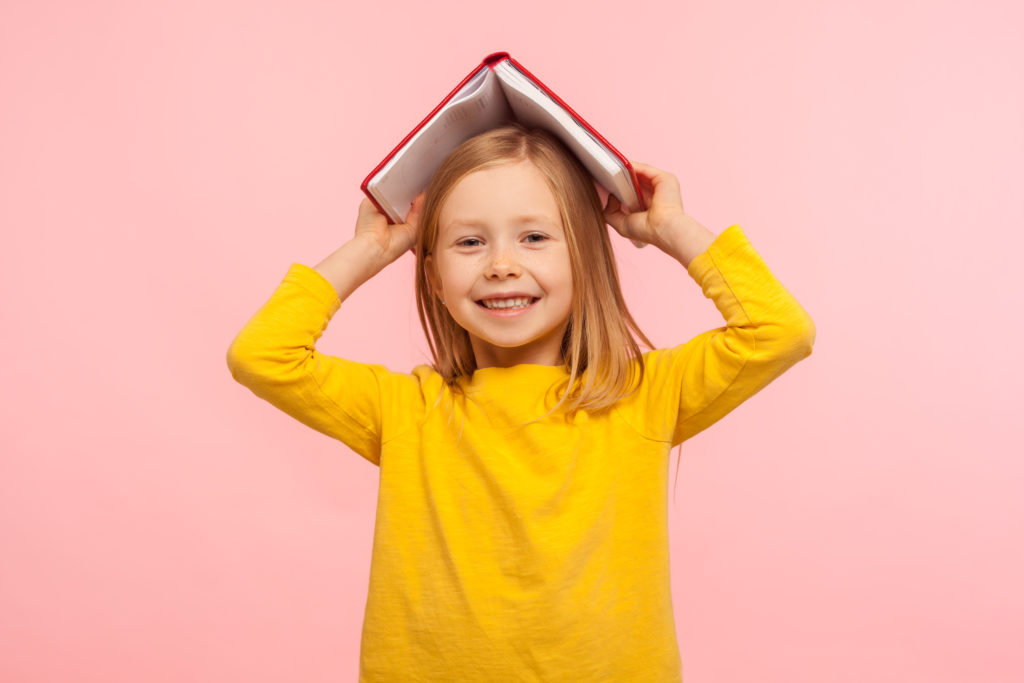 Hi there! Today we are talking all things reading comprehension. Reading comprehension sounds easy enough. Read a book, ask questions about the book, and the students answer. However, one of the biggest hiccups when it comes to tackling reading comprehension is finding true 'comprehensible' texts. We easily think that all books leveled for young learners should be great for quick comprehension, but that just isn't true!

A lot of books leveled for students lack substance in multiple areas- characters, setting, a true problem, a lack of sequence of events, and the list goes on! It's no fault to the text always, but it just doesn't get the job done for quick comprehension checks! Comprehension is a skill we need to cover and students will see it in their grade level assessments (and every assessment they will take in the future). So, what do we do?
INSTANT Comprehension Passages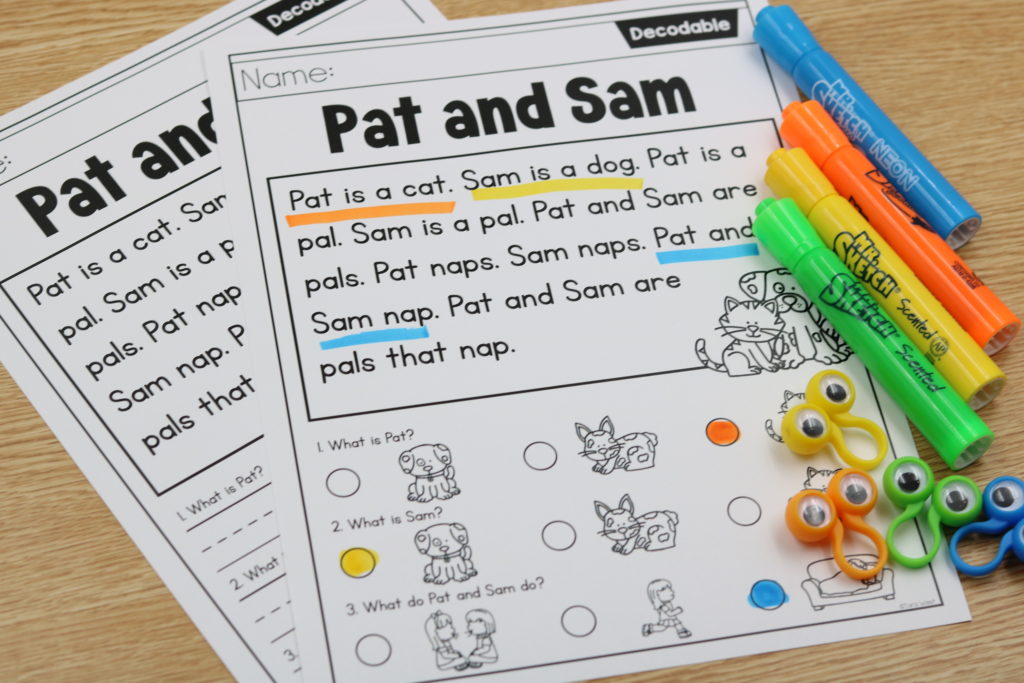 The passages are written and designed for that exact reason— a way to assess students on their comprehension. INSTANT Comprehension passages are quick and easy! You can choose a passage that fits skills your students are comfortable with and they are DECODABLE! No more skimming books and keeping your fingers crossed that the book will have enough actual substance for reading comprehension!

Let's take a look at the INSTANT Comprehension Passage below! You will note that the print is in a large scale which is great for young readers. There is plenty of spacing between words and lines for those still using a tracking finger. The passages offer simple and direct questions that are great for young readers. The passages also offer differentiation to answer via simple pictures or longer, written answers.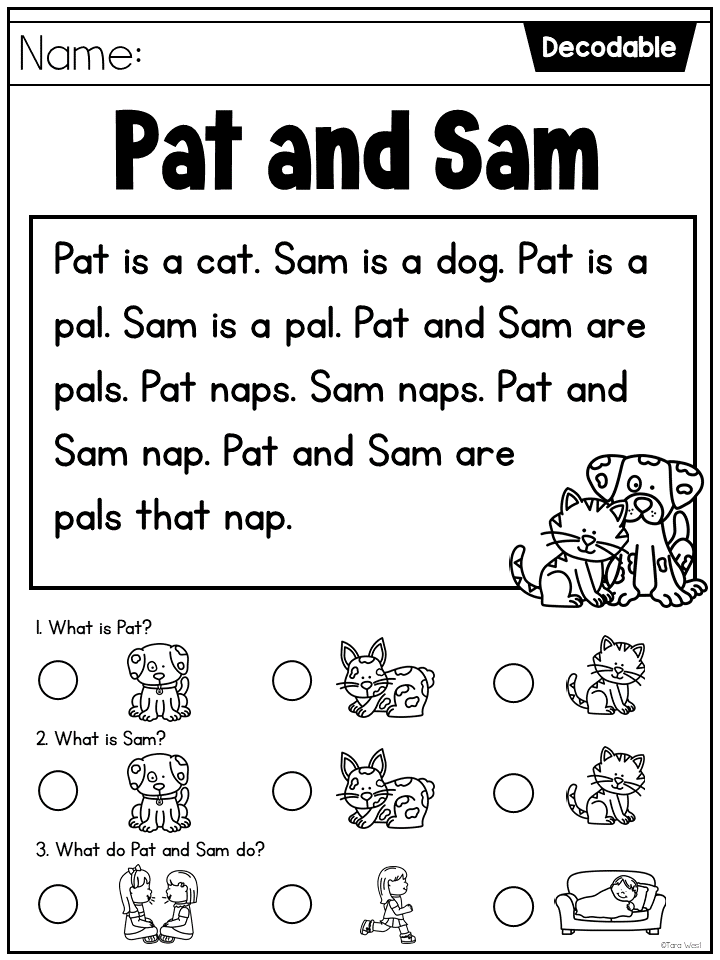 Decodable vs. Skilled-Based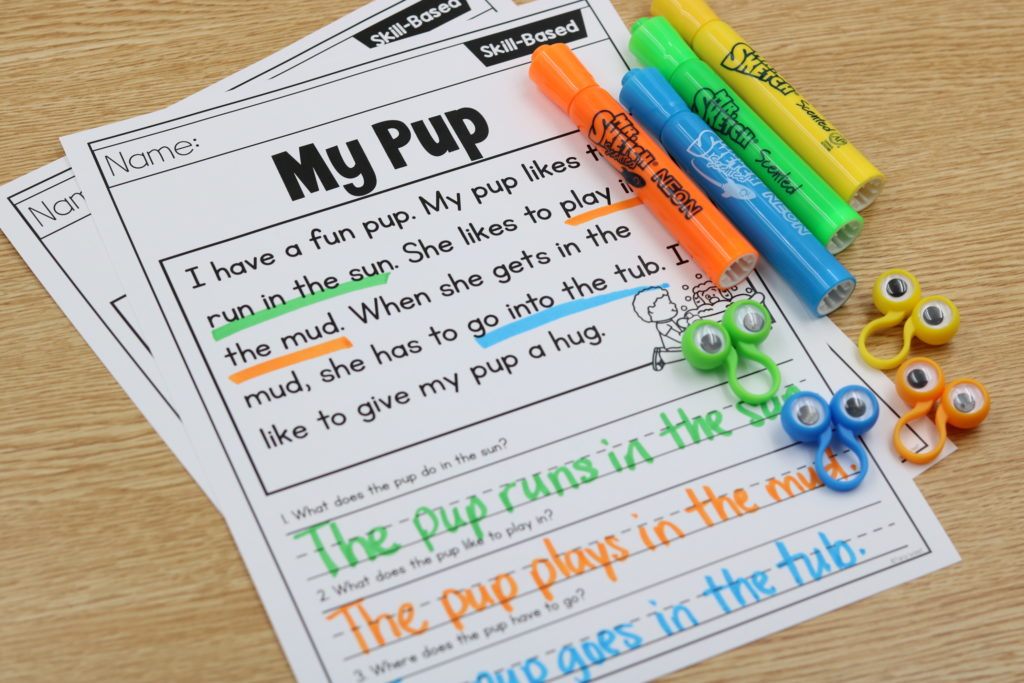 A lot has been said in education recently about the importance of decodable reading. There is absolutely no way in denying the importance of decodable reading, but what is skill-based reading? In short terms, skill-based reading is decodable reading, but with a honed-in focus on one particular skill within the passage.

Let's take note of the passage directly below. This is a skill-based passage that works on the short a skill. You can see that this passage is stuffed with short a words: Nat, rat, fat, hat, pat, mat, and bat. The student will be able to reading (and therefore comprehend) this passage at a higher rate when the passage contains multiple words with that same vowel. Of course skill-based passages can increase in rigor as the skill gets higher.
Fiction and Nonfiction Passages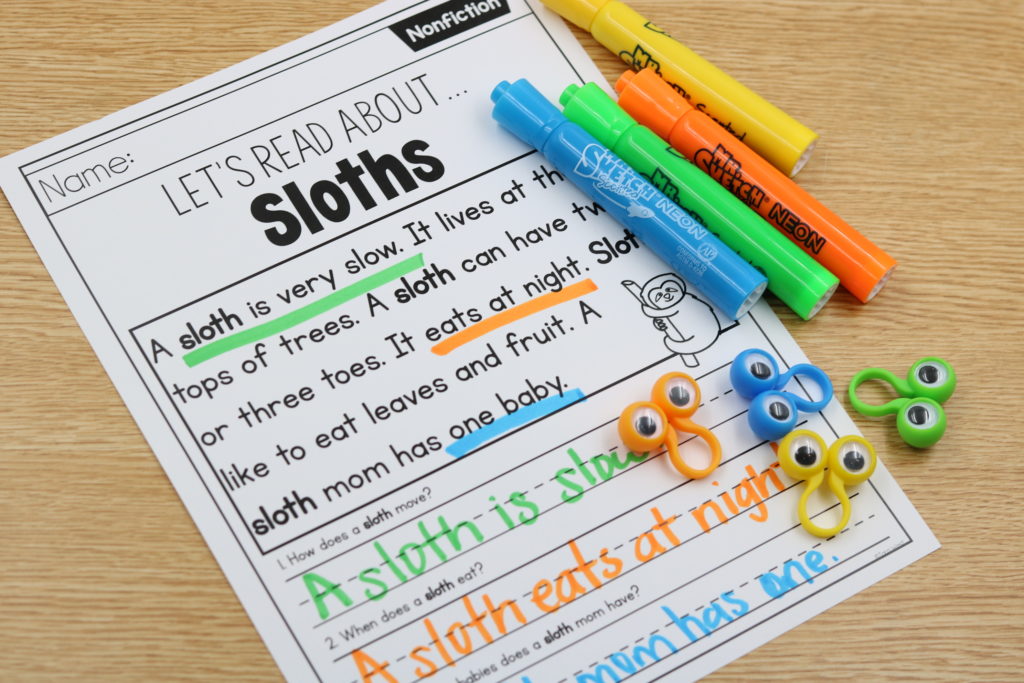 Yes! Kids love to read stories about fictional characters. However, even more so, students love to read passages about nonfiction animals. It's extremely hard to find fiction passages that can be comprehended and still be decodable.

In the fiction passage below you will see characters, a setting, a problem, and a solution. The short passage also contains a sequence of events. All of that is found in one concise passage!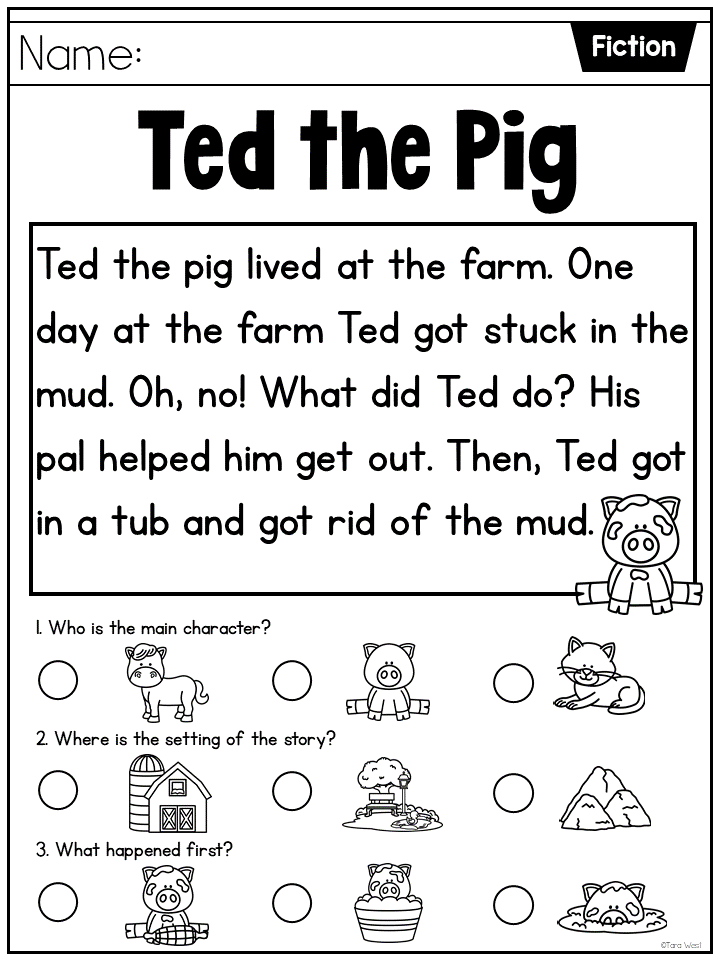 Students LOVE to read about nonfiction animals. However, it's nearly impossible to find nonfiction readers that are truly leveled for early readers. The nonfiction passages are still easily read by young readers with a few vocabulary reminders.
Try them for free!
You can now try out each of the four types of passages for free! Download the free sampler HERE or by clicking on the image below!
100 Comprehension Pasages
The INSTANT Comprehension Passages have so many uses! You can use them during your small-group reading, during whole-group literacy, in an independent center, as extra practice, or also they can be sent home for homework/at-home reading.

You can view the complete set of 100 comprehension passages HERE or by clicking below. This packet contains [25] decodable passages [25] skill-based passages, [25] fiction passages, and [25] nonfiction passages. View the passages HERE.