Let's Chat the Alphabet [24 free downloads included]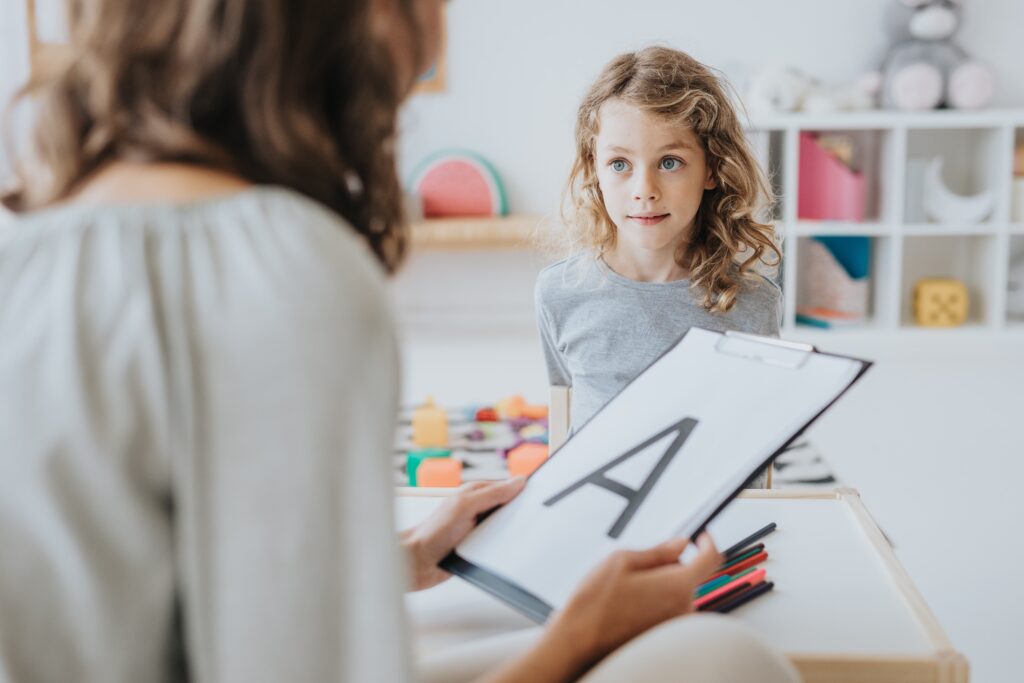 Thanks for joining me today to talk all things alphabet! I wanted to take some time to discuss alphabet instruction, hands-on activities to practice letters, and of course 24 free downloads that you can implement in your classroom this upcoming school year.
Teaching the Alphabet [a look at the scope + sequence]
In my Guided Phonics Curriculum and KinderPhonics Curriculum, students will progress through the alphabet in Aa-Zz order for the first 25 days of school. It is important that students also work on mouth placement for each letter, attach a sound icon to the letter, and exercise proper handwriting paths of motion for each letter. I get a lot of questions about using an Aa-Zz order. (It should be noted that although my programs go Aa-Zz, you CAN swap the letter order if you must!)
However, I do have some personal thoughts on spending the first 25 days of school introducing the alphabet. Back in 2014 I released my phonics program called KinderPhonics. This program has been used around the country since fall 2014. Kinderphonics Unit 1 introduces letters Aa-Zz the first 25 days of school. Teachers have had immense success with this so it was the scope already at the top of my list. However, in my Science of Reading journey, I wanted to make sure that there wasn't an alternate scope out there that was better.
I spent a lot of time researching this. I could not find where ONE scope was regarded higher than another. All had good points. You have those that believe letters should be taught in an order based on how the look, taught in an order where letters that are more common in reading/the world around us, or a letter order that assists with reading/building words. In my opinion I think it's too big of a jump to go right into a letter order that is good for reading/building words. For those of us that have taught prek or kindergarten we know that these students can come in not even knowing what a line is let alone a letter… letter sound? No.
Teaching the Alphabet [a further look]
A couple other notes. I was introduced to the brain work by Virginia Berninger. She has done several research studies and she states an alphabetical approach with specific systematic routines is best. She states it is key for helping with automaticity. My side note. The students see and hear the alphabet in abc order. Think abc chart or abc song. I know even for myself I will sometimes go back through in my head how the alphabet looks or sounds to grab the letter I need. Kids do this as well.)
I also think about how we teach numbers. I've never seen a teacher that goes 1, 7, 9 since they all have straight lines. It just doesn't make sense. So, we teach numbers in order to help with automaticity. That is just my personal opinion but hers is backed with research. Another group member also noted that she recently heard that going in abc order at first helps to give students "velcro" for future learning.

We could speak about this particular topic of alphabet work, but I won't bore you! Let's get into some alphabet activities for your students!

READ MORE ABOUT MY GUIDED PHONICS + BEYOND UNIT 1: THE ALPHABET >> HERE <<
VIEW MY KINDERPHONICS CURRICULUM >> HERE <<
VIEW MY ALPHABET CURRICULUM >> HERE <<
Alphabet Activities
Let's get started with some fun hands-on and engaging activities you can whip up for your students that are easy to implement! Up first is this simple letter bean sort. You'll just need a muffin tin, muffin liners, and some beans! (Ps. these supplies can be picked up at the Dollar Store.) You will write the lowercase and/or capital letters on the beans. Students will simply sort the beans to the correct muffin liner. You can also have students use their fine motor tweezers as well. Adding in the fine motor component is important for back to school as well!
These foam letters are from Walmart. They are meant for the bathtub, but hey they'll work just fine. These letters offer a great larger scaled option. These can be placed in a basket along with an ABC chart or ABC strip. Students can work to order the letters in ABC order. Having the alphabet chart/strip, allows students an opportunity to self-check their work.
Dollar Tree will oftentimes have clip art cutouts like those above. They will vary on styles but generally you can always find a set. You can turn these into an alphabet match-up activity. For example, students can match capital to capital, lowercase to lowercase, or capital to lowercase.
Alphabet Fine Motor Mats
When it comes to learning letters, something oftentimes goes hand in hand — fine motor instruction. Not always, but oftentimes students that lack in alphabet knowledge will also need work in the area of fine motor and hand muscle strengthening. If you missed my post on fine motor, you can catch up on that HERE.
At the start of the school year I had several teachers reach out to request very SIMPLE alphabet centers. These would be for students that aren't ready to match letters, write letters, alphabetize letters, etc. The same students that also need work in fine motor. I set out to create a comprehensive set of INSTANT center mats that would make the words SIMPLE and BASIC a good thing!

This packet of INSTANT Fine Motor Alphabet Mats is designed to offer an engaging and FUN way to explore letters of the alphabet! This packet can be used to supplement your phonics block, early finishers, fine motor bins, intervention block, or as literacy centers.
The mats are designed to maximize student engagement and offer a chance for students to practice the letter. This packet is a simple print with black and white versions. You can also choose to print the mats on color paper. Select the activity and letter(s) you would like to cover. Add the mats to a bin/tray along with the needed manipulatives.
What activities are included in the INSTANT Alphabet Fine Motor Packet?
SET 1: PATTERN BLOCK LETTER BUILD MATS
SET 2: FUZZY POM LETTER BUILD MATS
SET 3: DOUGH LETTER BUILD MATS
SET 4: FINE MOTOR LETTER BUILD MATS
SET 5: CRAFT STICK LETTER BUILD MATS
SET 6: CUBE LETTER BUILD MATS
SET 7: DAB IT LETTER MATS
SET 8: TRACING LETTER MATS
SET 9: CHIP LETTER BUILD
SET 10: DIP AND DOT LETTER MATS
You can snag this packet of 400+ INSTANT Fine Motor Alphabet Mats HERE or by clicking below!
Alphabet Centers
In my shop I have several comprehensive alphabet center bundles! Below I will share a couple of my favorites.
The Guided Phonics + Beyond Unit 1 centers are explicitly designed for alphabet instruction. This is a set of 20 alphabet centers and matching "I can" cards. View this set of centers >> HERE<<
The INSTANT Tubs N Trays Alphabet centers are another awesome option! This is a set of 15 hands-on and engaging centers. You can view this packet >>HERE<<

BONUS! Try out these centers for free by downloading a free sampler with 3 alphabet centers HERE!
Alphabet Activities [free downloads 1-3]
Up first I would like to share a fun, new alphabet download. This activity is a large-scale mat! I have included 5 versions within the free download file. Students will complete alphabet magnet matching or practice their letters with dough. This is two sheets combined into one mat.
You can download this free set of alphabet magnet mats HERE.
As students learn the alphabet they are learning the paths of motion for each letter. This can be a tough task (even for students WITH letter knowledge). I created a set of free download practice sheets. These sheets use the same color coded system for handwriting that is found in Guided Phonics + Beyond. Students will learn the "stoplight" setup for letters – green for the first stroke, yellow for the next stroke, and red for the final stroke. You can also place these mats into a dry erase sleeve for additional practice. You can download this free set of practice sheets HERE.
As students start to get the paths of motion more, you might decide to bump up the rigor with the following free set of practice sheets. This second set has students practice independently writing the letters as well. You can download this free set of letter trace sheets HERE.
Sometimes alphabet practice can veer from the rigid work to something that is used just for FUN! These alphabet dot-to-dot sheets are perfect for that. You can download these free download alphabet dot to dot sheets HERE.
Alphabet Activities [free downloads 4-6]
Here's a second option for letter matching. This is also a single sheet of paper so at a smaller scale than the first free download. This letter matching mat is also great for a storing letters for word building. You can pick up cookie sheets and contact paper at the dollar store. Attach the mat to the cookie sheet. It gives students a spot to store their letters for quick access. Download this free letter matching mat HERE.
Students always LOVE spinner activities. These free download sheets have students spin to get a letter. They then trace the matching letter. Download this free set of alphabet spin and trace sheets HERE.
This set of letter puzzle are amazing because they are self-checking. Students will match the capital letter and the lowercase letter. They will get to see the completed puzzle once adding in the top picture. You can download this set of free letter puzzles HERE.
Alphabet Activities [free downloads 7-9]
Pairing rainbow writing and tracing for this free download set. You can download this free set of alphabet trace + rainbow write sheets HERE.
Trace, trace, trace. It feels like that's what it takes sometimes for students to get confident in their handwriting. You can download this set of free alphabet trace sheets HERE.
With so much repeated handwriting practice it can be a great idea to change up their writing lines! Students will transition from greater space between lines to a much smaller space. Download a set of over 20 handwriting mats HERE.
Alphabet Activities [free downloads 10-12]
As students become more confident in their letter names you will most likely start to integrate beginning sound work in as well. Download this adorable free letter matching center HERE. You can use it with or without the beginning sound pictures.
You can take the combined letter id + beginning sounds word to paper with this free set of cut and paste sheets. Download the free set of letter sort sheets HERE.
After all of that hard work learning their ABCs, it's great to take time to celebrate! Download these free ABC crowns and certificates HERE. (Scroll to page 106.)
Additional Alphabet Freebies
Download this set of fun alphabet racer flashcards *HERE*
Alphabet tracing book freebie *HERE*
BONUS! BONUS! 12 ADDITIONAL ABC FREE DOWNLOADS!
That's right! I have 12 additional abc free downloads for you! Snag all 12 in a single easy-to-download link HERE!
Have an amazing week! Reach out anytime with questions! Tara West – – LI******************@GM***.COM